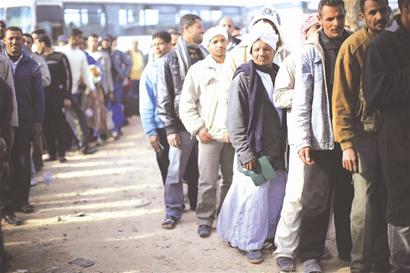 The picture shows: The refugees of Libya flee to the neighbor country
According to the China Radio International, the United Nations estimate that the Anti-government demonstration in Libya has erupted since February 15. There are more than 1,000 people were died. The World Food Program warned that Libya depends on import good seriously. Its supply system of food is in the verge of collapse.

In addition, Tunisia and Libya borders on. There are large quantities of refugees emerging. A spokesman of Tunisian military indicated that they are assisting these refugees to go through customs Territory as soon as possible.