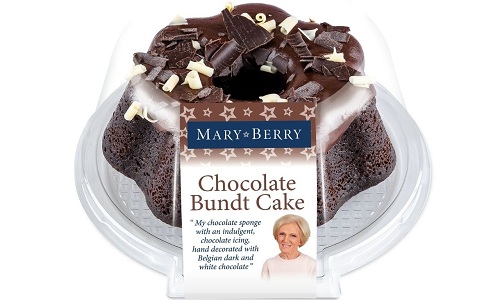 UK speciality baker Finsbury Food Group is expanding its Mary Berry supermarket cake range with the launch of Bundt cakes.
The Bundt cakes come in two flavours – lemon sponge cake, with a lemon icing, lemon curd drizzle and hand-decorated Belgian white chocolate curls; and chocolate sponge cake, featuring chocolate icing and hand-decorated with Belgian dark and white chocolate.
"After investing time and resource into creating these new and innovative products, we are confident that our much-loved Mary Berry cake range will continue to not only meet but exceed the high expectations of consumers and customers alike," said Thomas McInally, brand manager at Finsbury Food Group.
"After already experiencing much success through our previous collaborations, and with the strength of the Mary Berry brand, we are certain that the new Bundt cakes will once again showcase the market-leading expertise and the high-quality products Finsbury and Mary Berry are known for producing together."
Mary Berry's Bundt cakes are available online and in selected stores nationwide, including Sainsbury's and Tesco, for an RRP of £4 per cake.