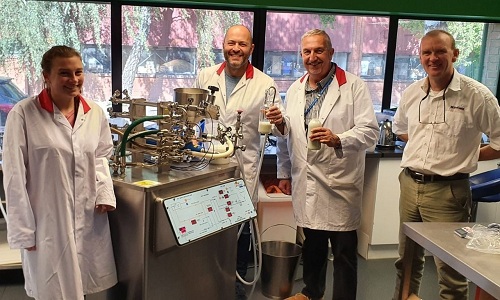 UK flavour house I.T.S. has commissioned a UHT pilot plant at its facility in Newbury, Berkshire.
I.T.S. offers a range of natural flavourings for pasteurised and UHT-treated milk products. The UHT plant will enable the company to ensure all its flavourings have been fully UHT tested and to offer customers the opportunity to run trials using the machine.
According to I.T.S., flavours can often lose their impact or gain metallic notes through the extreme heat treatment process.
Commenting on the investment, I.T.S dairy and beverage innovation specialist Briony Rideout said: "It's another step towards making our customers' lives easier. When they receive flavours from us they can relax, knowing the flavours don't need any further testing or UHT trials."