32 Trays Electric Rotary Oven Price
32-Tray Electric Rotary Rack Oven
Voltage: 380V50Hz
Power: 50 kw
Capacity: 32 trays
Net Weight: 1600 kg
Dimension: 2190*2155*2460 mm
Material: all stainless steel
Features:
1. 3 hot air outlets and air return holes to make baking more evenly.
2. 15% energy saved compared to traditional rotary ovens.
3. One oven equipped with 1 baking trolley (32 trays, 400*600 mm per tray),labor saving and high in efficiency.
4. Adopting imported burner, heating duct and high quality heat preservation materials which guarantee baking effect and energy saving.
5. All stainless steel structure and 2 trolleys free for each oven.
6. Gas type, diesel type and electric type supplied according to clients' needs.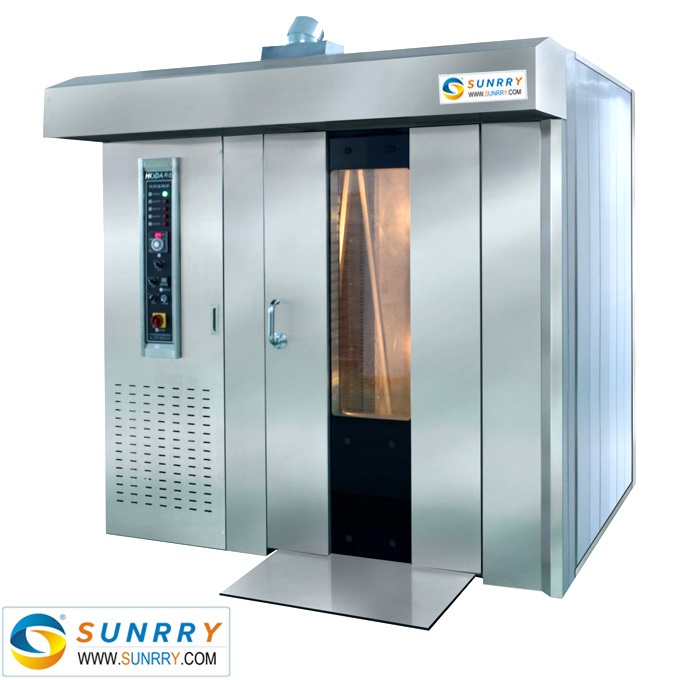 SY-RV32 Series Electric Rotary Oven Technical Parameter
| | | | | | | |
| --- | --- | --- | --- | --- | --- | --- |
| Model | Fuel | Voltage | Power | Capacity | Net Weight | Dimension(mm) |
| SY-RV32E | Electric | 380V 50Hz | 50 kw | 32 trays | 1600 kg | 2190*2155*2460 |
| SY-RV32D | Diesel | 380V 50Hz | 3.5 kw | 32 trays | 1600 kg | 2190*2155*2460 |
| SY-RV32G | Gas | 380V 50Hz | 3.5 kw | 32 trays | 1600 kg | 2190*2155*2460 |
| SY-RV32E-1 | Electric | 380V 50Hz | 50 kw | 32 trays | 1600 kg | 2600*1660*2460 |
| SY-RV32D-1 | Diesel | 380V 50Hz | 3.5 kw | 32 trays | 1600 kg | 2600*1660*2460 |
| SY-RV32G-1 | Gas | 380V 50Hz | 3.5 kw | 32 trays | 1600 kg | 2600*1660*2460 |
SY-RV32 Series Electric Rotary Oven Details and Advantages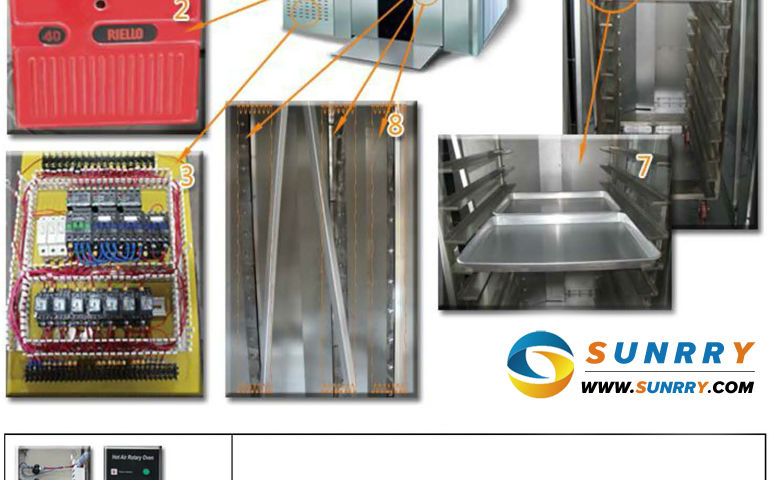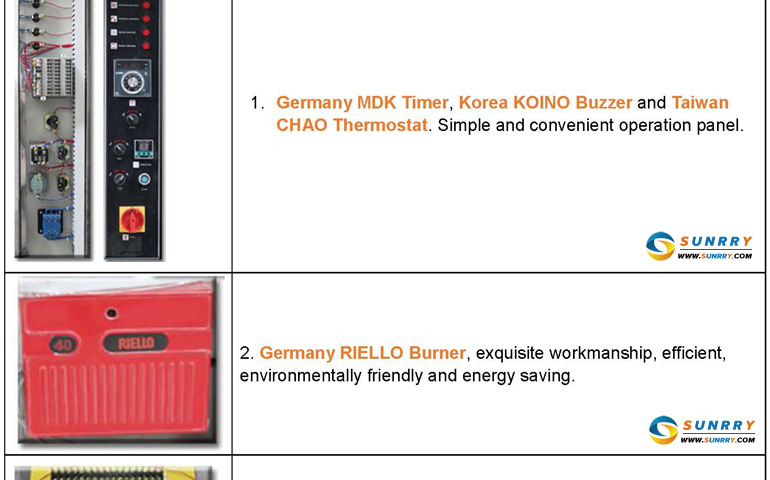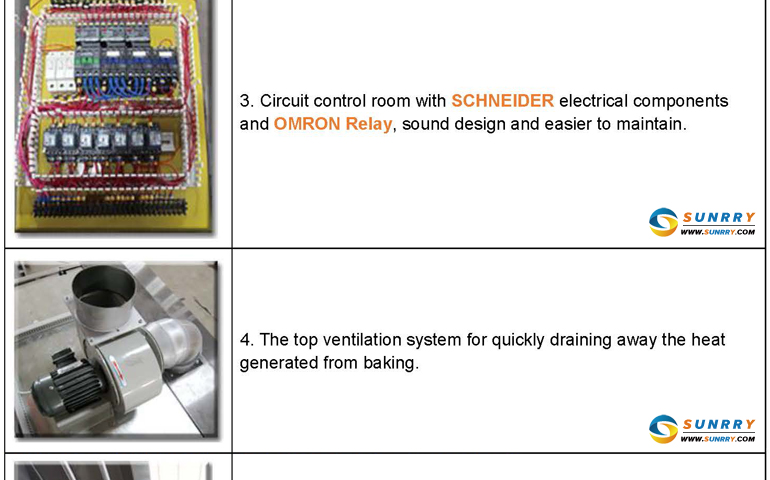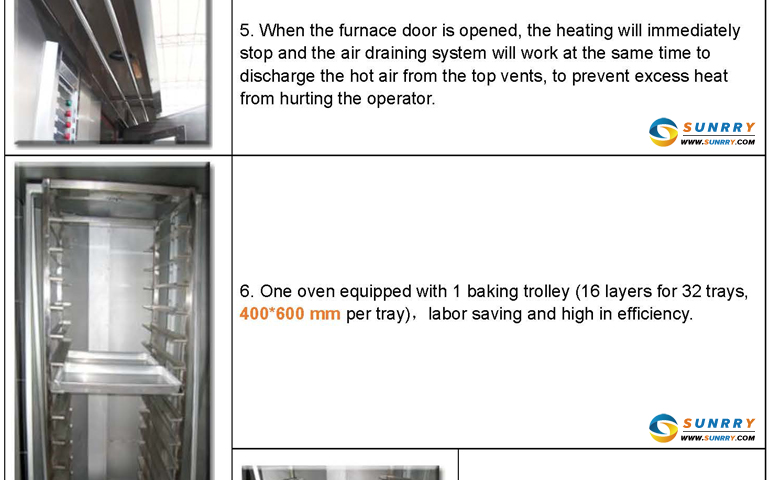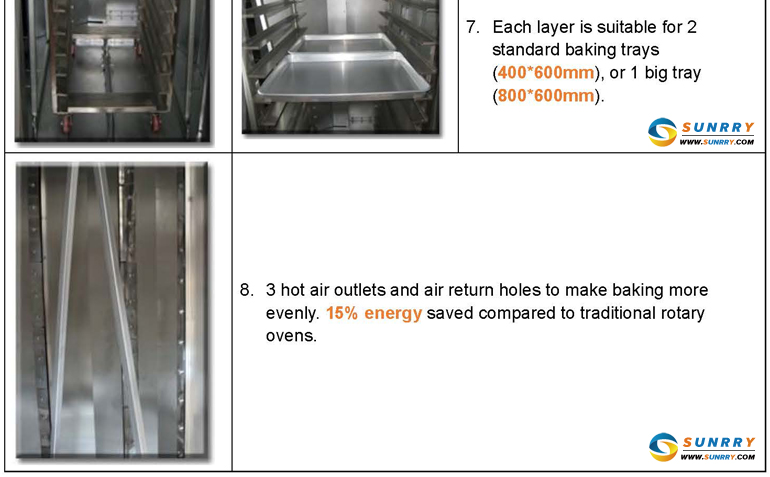 SY-RV32 Series Electric Rotary Oven Application