This product is permitted to be used as quasi-drugs in Japan.
Phyto Hyaluron B
(Hibiscus Esculentus Fruit Extract)
Phyto Hyaluron is obtained from the raw material Abelmoschus esclentus Monench ( Malvaceae ) from fruit for cosmetics and quasi-drug products (additives). Viscous materials in the fruits of Okra are composed with Polysaccharide such as D-Galactose, L-Rhamnose, D-Galacturonic Acid and so on.Phyto Hyaluron which contains viscous substances are contained protein insisting of such as Glutamic acid, Aspartic acid, Lysine, Arginine with the exception of polysccharides.
Promotion of Production of Hyaluronic Acid
Phyto Hyaluron B is observed to promote production of Hyaluronic acid for normal human fibroblast.
Moisturizing
Phyto Hyaluron B has superior moisturizing effects both moisture maintaining effect and trans-epidermal water loss test.
High Quality Feeling
When Phyto Hyaluron B is applied to skin, it gives a smooth feeling without tackiness and after drying it has a refresh feeling. Also, a smooth feeling remains under heating.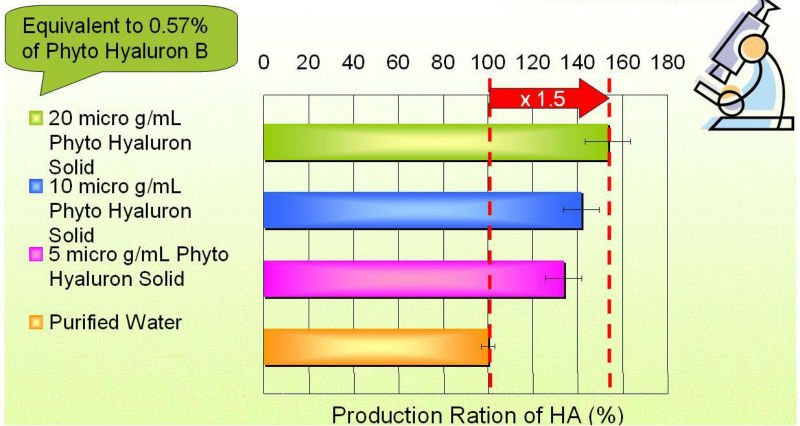 Natural Active Ingredients from Japan!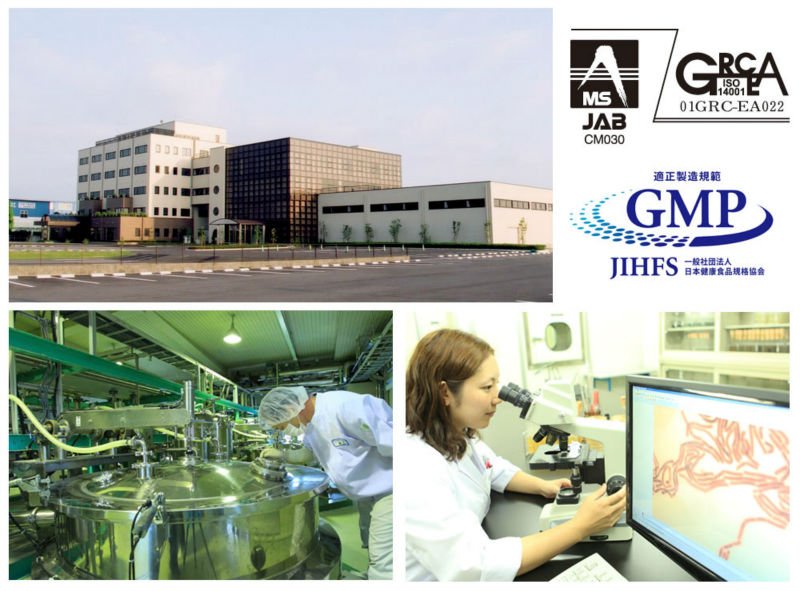 Introduction:
Founded in 1959, we are the world-leading manufacturer of extracts from natural resources; which our products get good reputation from world-class cosmetic and food manufacturers. We are located in Motosu, Gifu, Japan, a locale in the foothills of the Neo river system's Mount Ibuki, a veritable treasure-trove of medicinal plants.
Our product:
Our products are contributed functional and marketing benefits by adding consumer perceptible benefits and various cosmetics and food. Based on our experience, we are developing cosmeceutical and Food Ingredients with various efficacy data and toxicological safety data.
Award/Research paper:
We got several Award due to our unique efficacy study.
For example, we got INNOVATION ZONE BEST INGREDIENT AWARD in in-cosmetic Milan 2012 because of A new approach to anti-ageing skincare product development based on the M. chammomilla extract is quite unique..
Our research papers are published in the world.
Environmental Principles:
Based on our corporate policy of making effective use of Limited natural resources, we are always thankful for the bounty of nature, attach the highest priority to conserving the global environment through our business activities, protect the surrounding environment, and work to remain in harmony with the local community.
Worldwide Shipping Records:
Our products are shipped to not only Japan but also more than 30 countries in the world.
Each cosmetic and food company including big name develop characteristic cosmetic with using our unique and efficacy products.
Company's mission is to be a one-stop supplier:
The cosmetics industry and health food industry are rapidly changing. The needs of consumers are becoming increasingly diversified, and all companies that are thriving within these industries are expected to set new trends in the market. It is in the face of these challenges that our company's mission is to be a one-stop supplier of new, original, naturally-derived cosmetic and health food raw ingredients.
To achieve this goal, we study the latest theories of skin physiology and conducts research and development of functional ingredients, backed by new theories that become the foundational concepts for new cosmetics and health foods. We foster human resources that handle all the processes needed for our ingredients, from extraction and purification to standards setting, effectiveness and safety testing, patent searches, pharmaceutical applications, domestic sales, and overseas distribution. This has allowed us to become a cosmetic and health food raw ingredients supplier that is accessible to cosmetics manufacturers around the world. we also conducts joint research with a network of about 30 university laboratories both in Japan and internationally, as well as cross-industry joint research. We industrialize characteristic natural ingredients from various different regions, and currently boast a total of over 1,000 ingredient extracts.