1 All of our ingredients are made in Japan, and we do not use additives. Sugary tasting
2 OEM not possible
Japanese Confectionary/ Sweet Potato Snack in Japan
1 : The ingredients we use are 100% made in Japan! Made only with kintoki-imo sweet potatoes, sugar, and rice oil.

2 : We use kintoki-imo, said to be the most delicious of all sweet potatoes.
We're the only company in the general mail order industry that makes candied strip-cut chips using high-quality sweet potato.

3 : As kintoki-imo sweet potatoes are very sweet, the amount of sugar used is 21% less than similar products.
4 : Delicious and easy to eat with a crisp texture!
Product image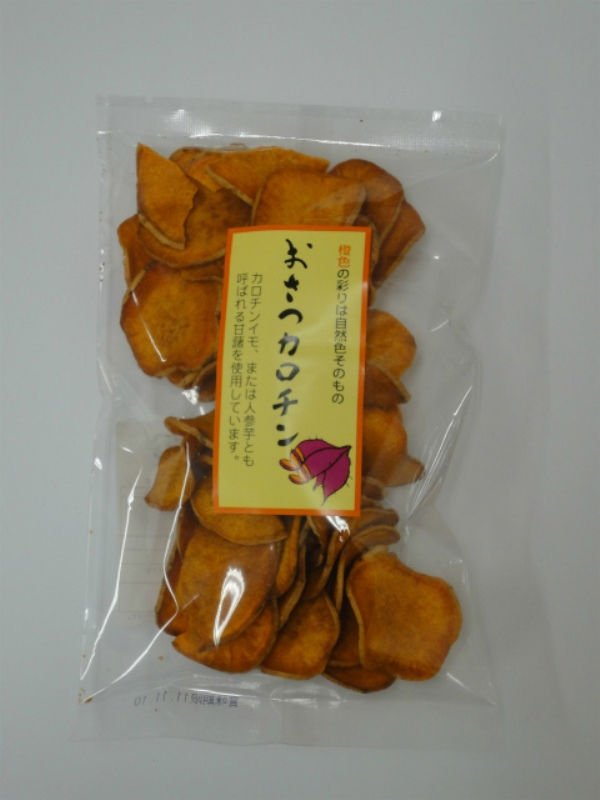 Product image
Ingredients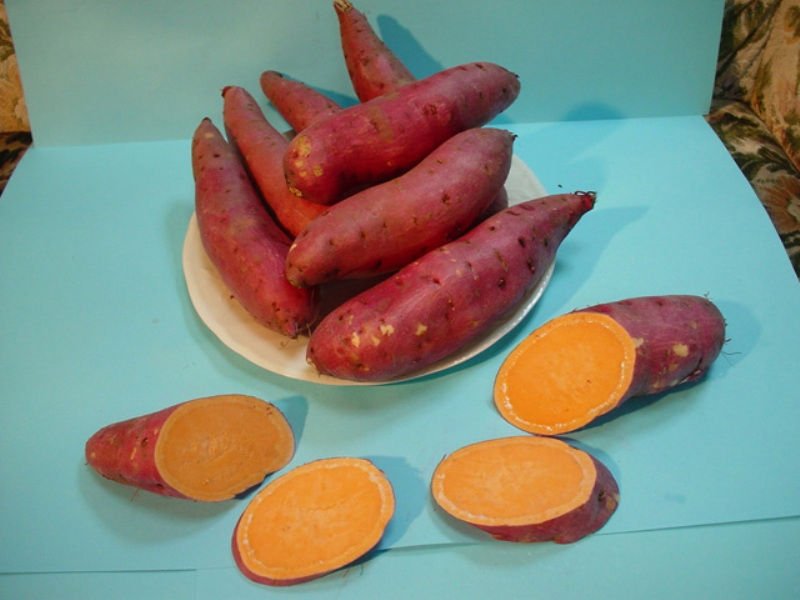 1 : About the ingredients
• Kintoki-imo sweet potatoes
Kagoshima Prefecture (90%) Hyogo Prefecture (10%).

• Sugar
Purified from Tanegashima sugarcane, using raw sugar that is similar to brown sugar.

100% rice oil, extracted from rice bran that is primarily from Western Japan.


2 : Not only do we use 100% made in Japan ingredients, but we also use ingredients that are excellent in terms of both health and nutrition.
• Sugar
Our Tanegashima-produced sugar is the first to be purified from the sugarcane. It is a brown-colored sugar that includes minerals, similar to brown sugar.
• V egetable oil
Our rice oil is oxidization-resistant and contains many nutrients. Plant sterol is considered the dietary fiber equivalent of oil, and it is prevalent in this oil.
Additionally, there is a large amount of natural vitamin E, so it is officially certified as a food with nutritional functions.
3 : Compared to the normal candied strip-cut chips that are sold (known as "kenpi" in Japanese), ours contain less oil and sugar, resulting in a healthier product.
| | | |
| --- | --- | --- |
| | Oil | Sugar |
| Yokono Product | 15% | 21% |
| Kenpi | 25% | 35% |
4 : Product details
Quantity

102g

Size per bag

250mmx140mmx40mm/Bag materials:OPCP(OPP 40 CPP 25)

1 case

12 bags, 425mmX250mmX130mm, 1.7kg

Nutritional Values

Fat 19.8, Protein 1.1, Carbohydrates 76.8, Water 1.0

Energy 490kcal/100g
5 : About sample
1)if you request,you can get a non free sample
2)if you request sample ,we send you invoice from paypal
3)After confirming your payment,we send you samples
sample: 3.2dollas/1piece
I will send it for actual expenses postage + fee 5 dollas.
I send it by small packet.
6 : About charges
1)Freight charges will be varied depending on your order quantity.
Around 5 years ago, these osatu-karotinn sweet potato chips and other products became infrequently sold by general distribution (supermarkets, etc.), and they are now mainly sold via joint purchase, mail order, and natural food distributors.
In the midst of customers ' growing consciousness regarding safety and health, our company's sweets have gained much positive attention, and at present these kintoki-imo chips are particularly loved by our customers.
We would like to introduce it to you as a wonderful example of products made in Japan with care and pride.