shape-round and heavy granule, likes ball shape, tippy, which is even and neat
Jasmine Dragon Ball Tea
Description of Jasmine Dragon Ball Type: shape-round and heavy granule, likes ball shape, tippy, which is even and neat
Description of Jasmine Dragon Ball Liquor Color: yellow bright liquor color
Description of Taste: mellow and mild taste with jasmine flower fragrance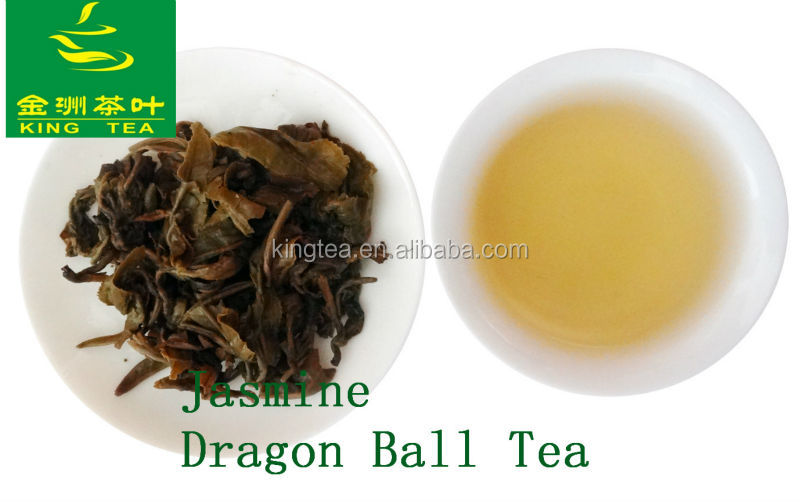 Healthcare Functions of Drinking Jasmine Dragon Ball Tea : Jasmine Dragon Ball Tea has the effects of clearing liver-fire and improving eyesight, helping produce saliva and slake thirst, eliminating phlegm and curing dysentery, clearing feces and alleviating water retention, dispelling wind and relieving exterior syndromes, treating fistula, strengthening tooth, benefiting vigor, reducing blood pressure, strengthening heart, preventing tooth decay, anti-radiation, anti-cancer, anti-ageing and sedation.
Description of the Tea Leaves of Brewed Tea: pure and normal aroma with jasmine flower fragrance, tea leaves are tender yellow, even and neat
Infusion Methods: take 3-5g tea leaves, use 95°boiled water about 300g to infuse it, you can drink it after two minutes.
COMPANY INFORMATION
Hunan King Tea Limited company is a intergrated tea enterprise including tea cultivatioon , acquisition , production , processing as well as domestic and overseas sales, which has developed into a key agricultural industrial enterprise in Hunan province. Our company mainly manages small packaging tea of "jinzhou tea - kingtea" series and bulk tea in original box, and also be engaged in trading to Russia of characteristics agricultural products of Hunan. More than 95% products are exported to more than 50 countries and districts such as Russia , EU , The Midddle East , Africa and America,etc.
OUR FACTORY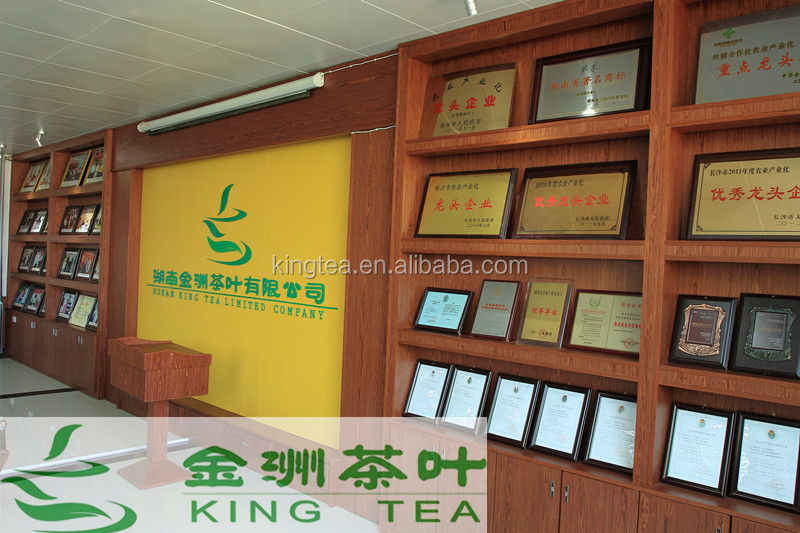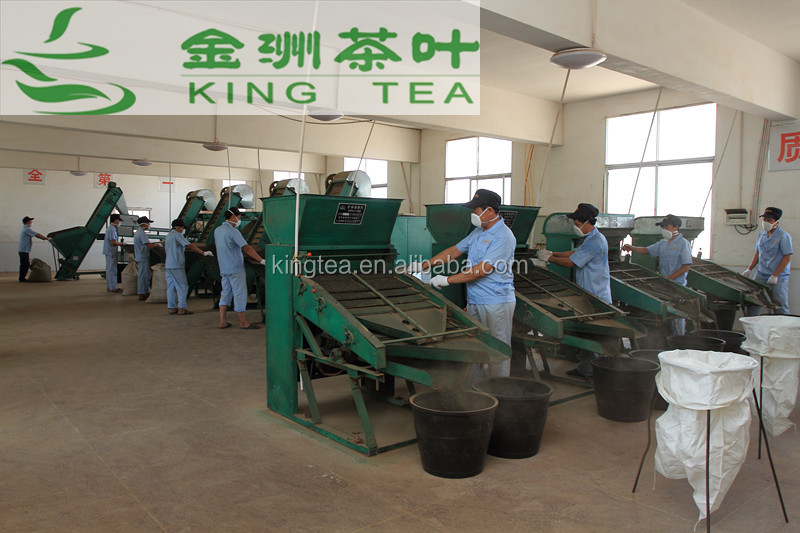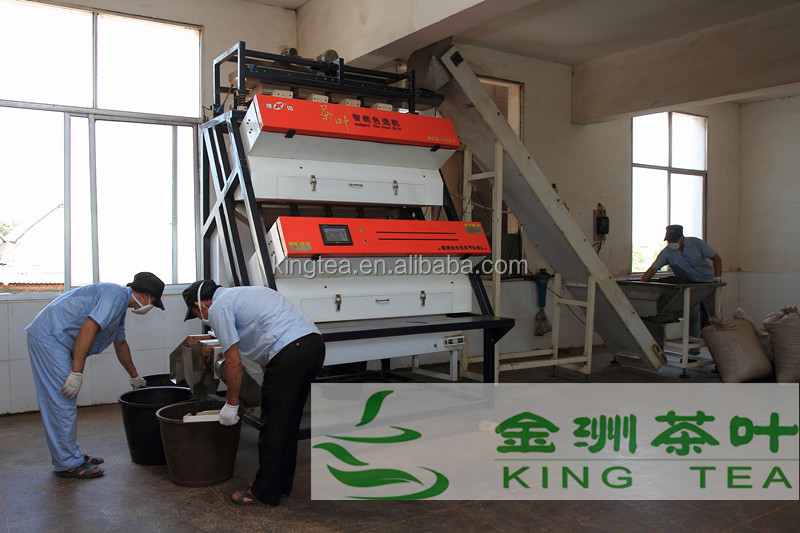 Our development strategy in next five years is to raise us up based on the sales in the oversea market; to establish the export product structure that focus on "jinzhou tea - kingtea" independent international brand, and combined with the characteristics agricultural product of Hunan; to map out a oversea marketing route, Russia as the center, and radiation of commonwealth of independent states (cis) and eu countries ; finally, to make us to a famous international trade company of agricultural products in Hunan within 5 years.
OFFICE MOSCOW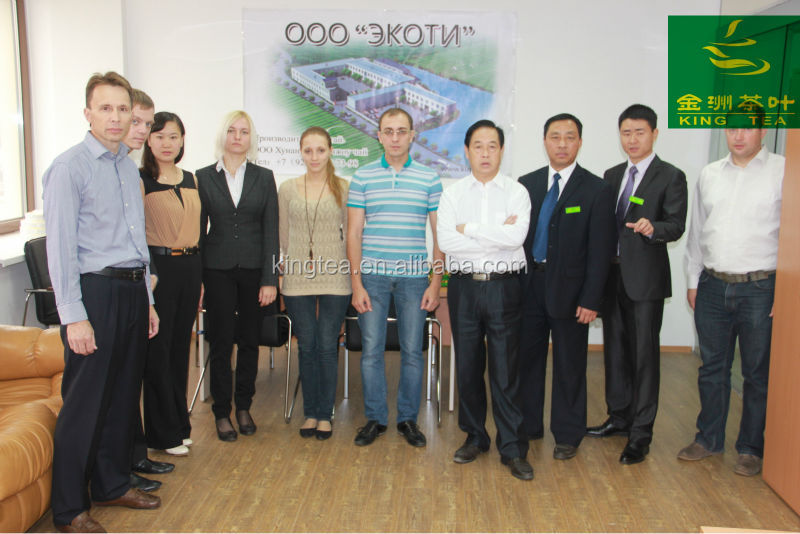 We consistently stick to the route of agricultural industrialization, set up a new management model of "company + cooperative + base + farmers", and aim to increase the local farmers' income. We attach great importance to the product technical transformation and upgrade, improve production process, increase the technical content of products, promote the market competitiveness of products. Besides, we establish the policy of " science and technology make the factory stronger, make the peasants richer", introduce the new agricultural technology to tea farmers constantly, organize farmers to realize the scientization, scale cultivation of tea actively and drive more farmers to become rich.
OUR TEA GARDEN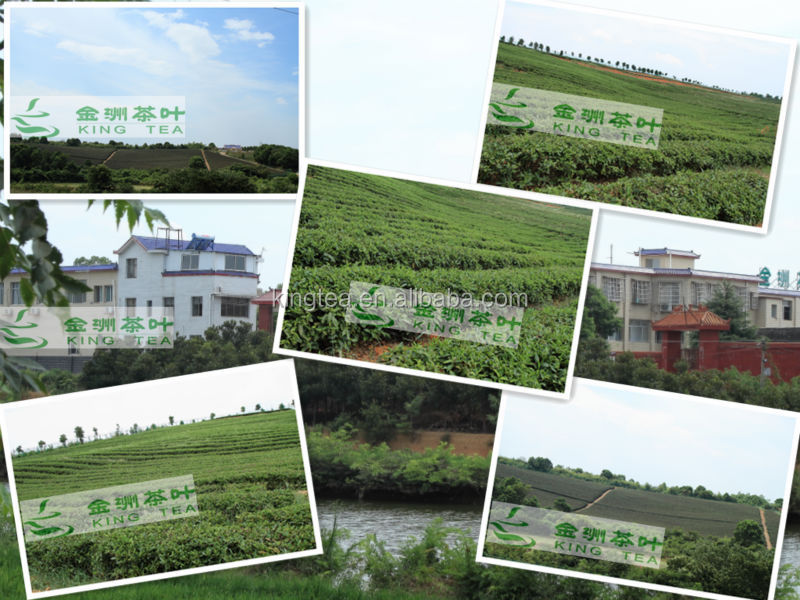 TECHNICAL PERSONNEL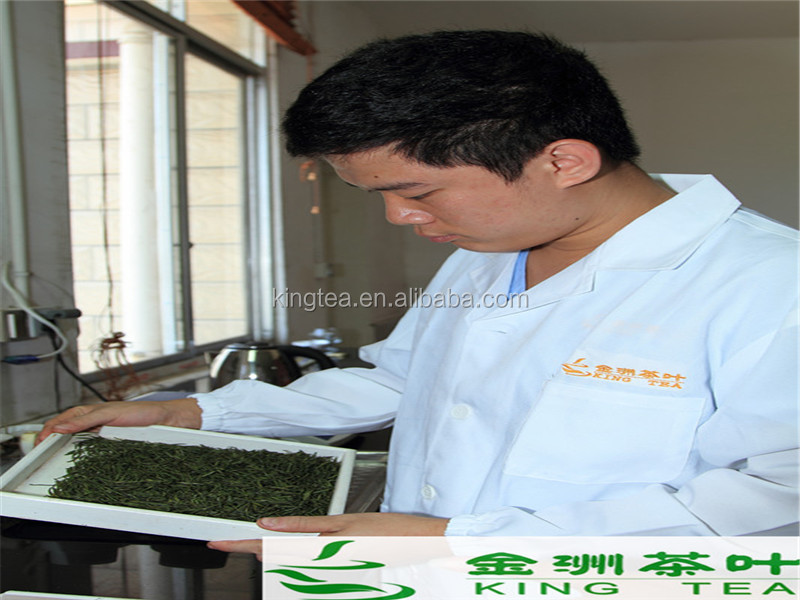 EXHIBITION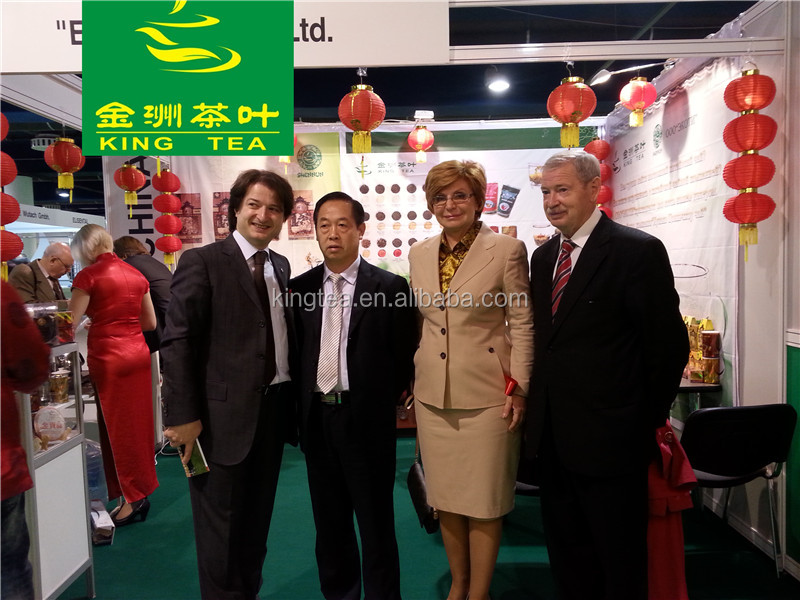 Our customers