Powder For Handmade Yogurt Drink From A Trusted Japanese Koji Rice Manufacture
· Just mix with milk or Soy milk to prepare this yogurt flavored lactic acid bacteria drink.
· Living lactic acid bacteria is able to reach your stomach thanks to the use of Bacillus coagulans.
· Nutritional components such as oligosaccharides and calcium are also included in the mix.
· As a dry powder, this product is good for 12 months from the manufacture date.
· The 180g package makes 20 cups with 150ml of milk per cup.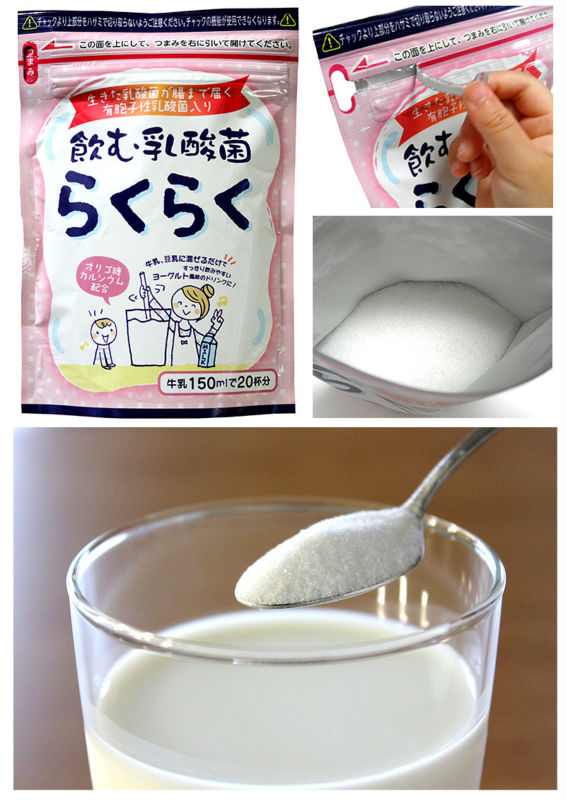 Containing Bacillus coagulans which allow living lactic acid bacteria to reach your stomach,
this product can be simply mixed with milk or soy milk for an easy to drink yogurt-flavored lactic acid bacteria drink. Includes oligosaccaride and calcium.
Also try mixing with low-fat milk or vegetable juice for a delicious drink.

Nutritional Information (per 9g):
Calories: 34, Protein: 0.0g, Fat: 0.1g, Carbohydrates: 8.3g, Sodium: 1.4mg, Calcium: 108mg
Preparation
Stir in 9g of powder into 150ml of milk or soymilk.
· Letting the mixed drink sit overnight in the refrigerator increases richness.
· Please drink within the shelf life of the milk or soy milk stored in the refrigerator.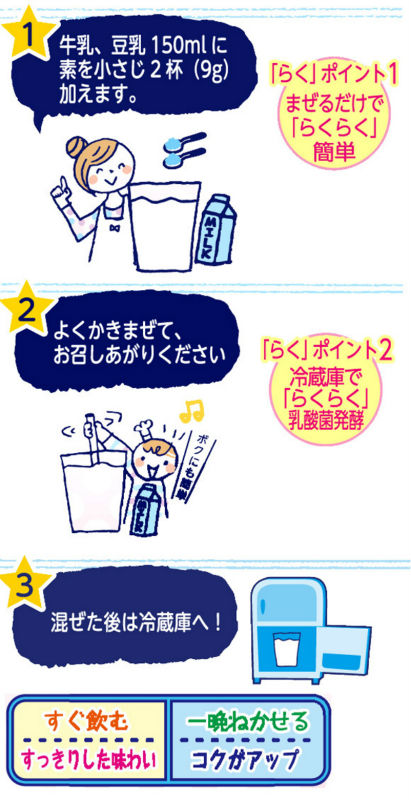 About Us
Kohsei Foods has researched and developed kinds of mixed condiments, seasonings and other fermented raw materials including rice koji for many years. we hold the No.1 market share of powdered condiments for Japanese pickles in Japan, and We have safely and securely delivered high quality raw material products for producing fermented foods such as miso, soy sauce, sake, mirin, vinegar, and pickled products to a number food manufactures.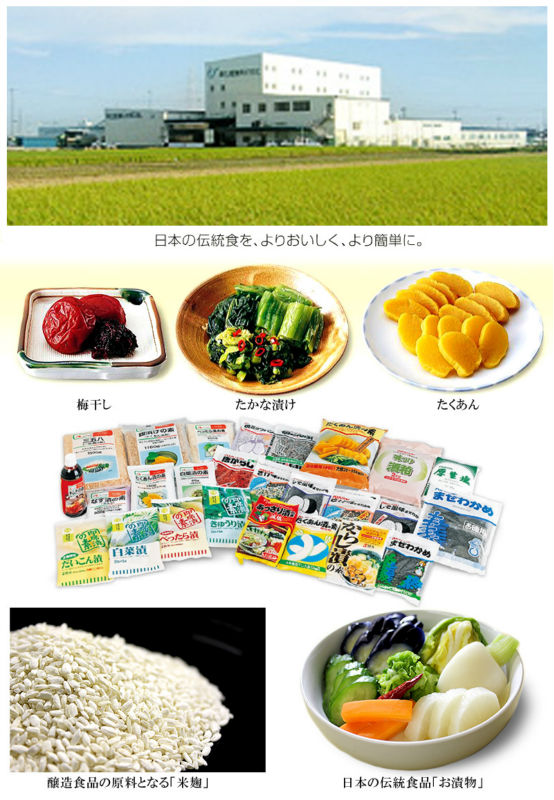 Research and development performed by full-time employees familiar with our products.
By conducting research in collaboration with universities and local governments , we strive to increase the availability of fermented foods including koji using state-of-the-art research facilities and technology.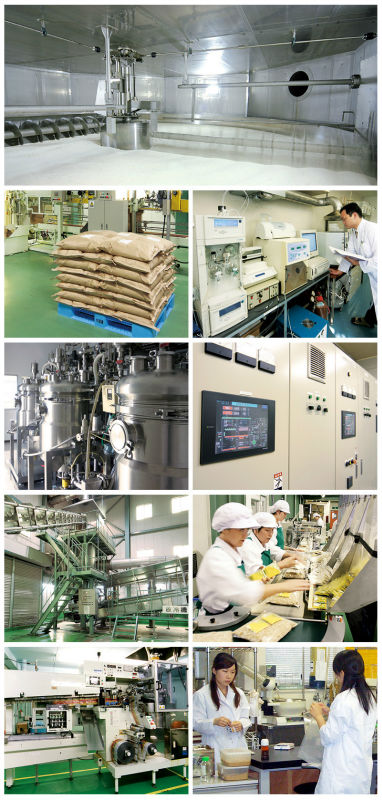 ISO14001 certification (2001).
Principal Production Line ISO22000 certification (2008, 2009, 2011).