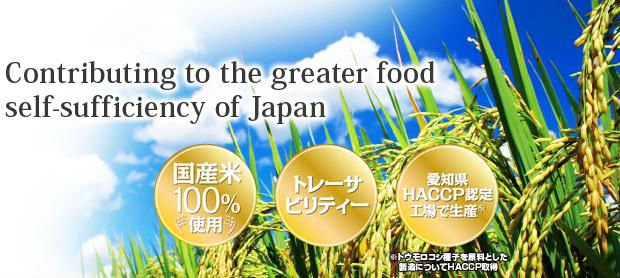 Our rice starch is made from 100% traceable domestic rice and is produced at an HACCP certified plant, for high quality and safety.
Monde Selection awards

Rice starch ( Food products )
This is high-grade rice starch 100% made from domestic rice.
Unlike rice flour, rice starch is made by refining only the starch component of the rice. Of commercially available starches, rice starch has the smallest granules, with a smooth paste and a variety of desirable characteristics such as excellent retrogradation resistance.
It can be used for a broad range of food product, cosmetic, industrial, and other applications.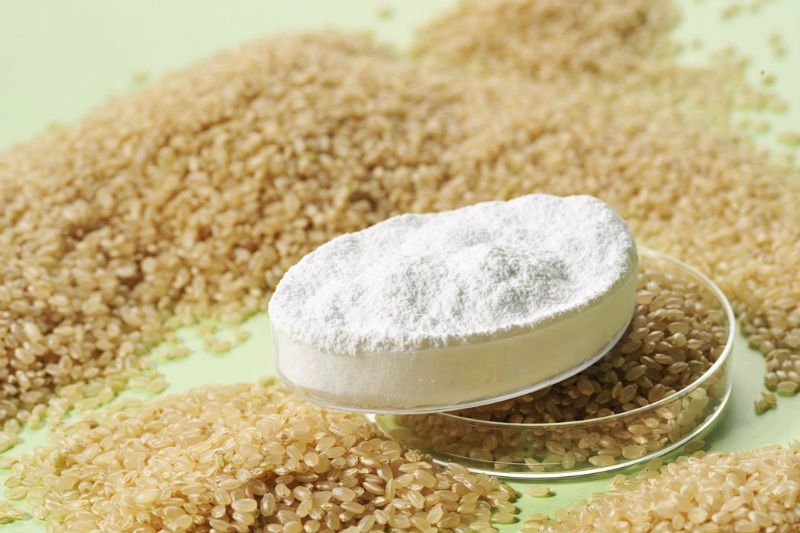 Product standards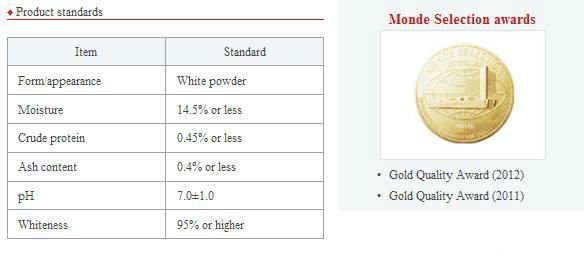 Primary applications
Rice starch ( Food products )
Used in confectionaries, fillings, rice flour bread, rice noodles, Japanese sweets, snack foods, for thickening purposes, and as an alternative to aging-resistant Modified Starch